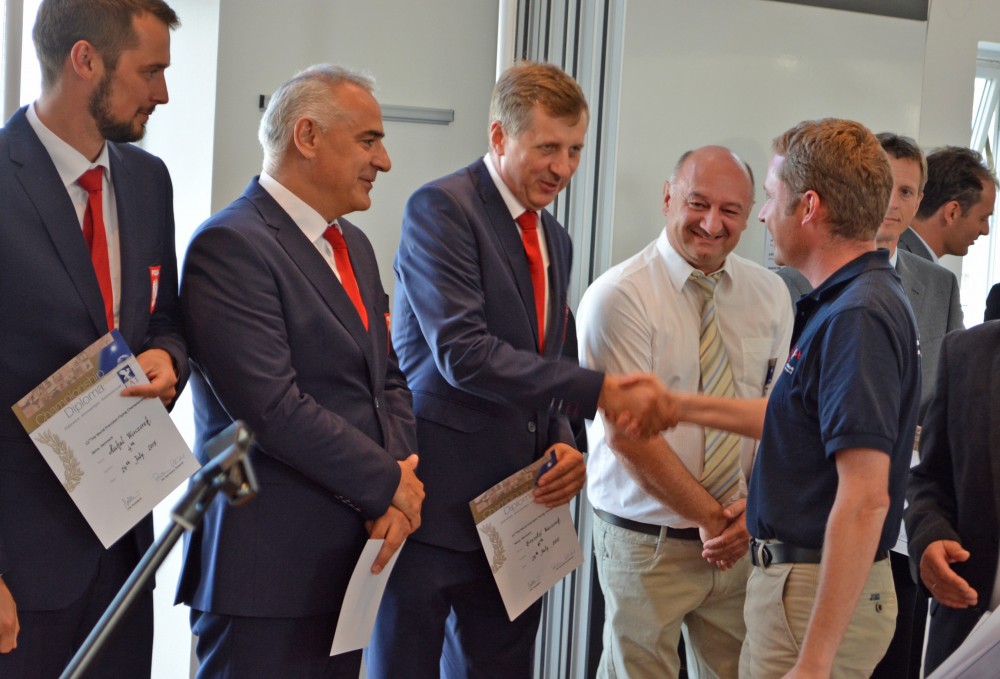 The 22nd WPFC 2015 competition ended Thursday, but there was a 'final stage' Friday. Actually two events because the main event – the official Price Giving Ceremony – was scheduled to the evening at 6 pm. So, for a change, all participants went on an excursion by bus to the island Fur north of Skive. Taking the small ferry to the beautiful and somewhat laid back atmosphere the trip went to the local mini brewery Fur Bryghus with a guided tour of the premises, and a suitable taste of the liquids, also involving a lunch. Also, the tour went to the Fur Museum and notably the local mo-clay pits that display a stunning record of the geological history of the area.
In the evening participants gathered at the Hotel Strandtangen for the Price Giving Ceremony. Among the honoured guests were the Mayor for Skive, Peder Christian Kirkegaard, and FAI General Aviation Commission President Jean-Pierre Delmas who attended the event for three days.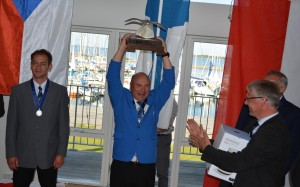 The final results were made public already Thursday – shortly after the completion of the final navigation stage, the RED Route. The most prestigious price – the individual championship – is based on results of 2 of the 3 navigation stages and the result of the landings. This makes all predictions uncertain, but the computers fortunately were able to handle the final standings without any margin of error. At the end of the day it came as a surprise to many that French pilot Vadon Damien was in fact able to refer all the also very capable pilots from Poland, Czech Republic and Slovakia to secondary positions.
Please check the picture gallery below for a visual account of the ceremony.
For the total list of results please see the results pages.
The final and very important event was the announcement of the next  – the 23rd WPFC. This was made by FAI General Aviation Commission President Jean-Pierre Delmas, and the event will be hosted for the first time by Spitzerberg in Austria in 2017.