Skive Airport is the host airport of the WPFC 2015. Some of the 'mature' airmen participating in precision championships still remember when the airport hosted the WPFC 1989 – 26 years ago – with a record of 84 pilots that still stands.
This time the Airport will host some 80 pilots, making the event first runner up of the 22 precision world championships.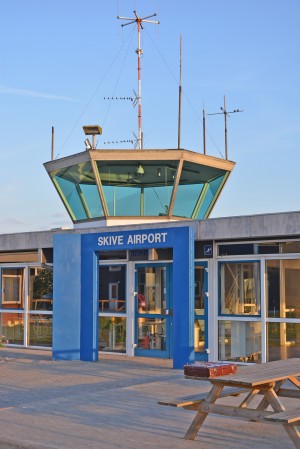 The Airport offers prime facilities for an event like the present. The airport has a 1200 meter runway ( 04/32), ample space on the ground and most importantly in the air around the airport that makes it ideal for the navigation routes. Once a regional airport with daily commercial flight schedule to Copenhagen, the passenger airlines have in recent years preferred nearby airports in Aalborg and Karup, and Billund as a major, international airport.
Also, the airport facilities with the terminal building, the airport office and tower and many extra offices make the airport ideal for the event.
All the facts, aerodrome charts, and much more information is found on the airport website: Skive Airport.