As participants in the WPFC 2015 can expect to be fairly busy during the event, it may be a good idea to take a few days extra to relax after any possible stress – or before to prepare for the stess! This is highly recommended as the The Limfjord Region has a lot to offer for this very purpose.
There are many opportunities, depending on interests, schedule and type of activity. Although the pilots may have seen much of the area from above we doubt that they will have much time to enjoy the aerial scenery, not to mention the beauty of the region much favoured by tourist in the summer season.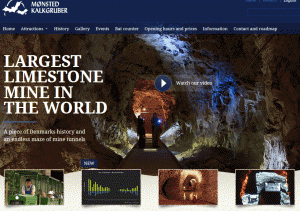 In your welcome bag there should be some tourist information, but we will also here mention a few things you can see in the Skive area.
Just south of Skive Airport you will find Daugbjerg og Mønsted Kalkgruber (Limestone mines). Mønsted Kalkgrube is the world's largest limestone mine.
Humidity and temperature is perfect conditions for the maturing of cheese. Humidity is 98 % and temperature is 8 degree. There is about 2 km where you can walk on your own. There are also multimedia shows and other things.
Here is the link to Mønsted:
monstedkalkgruber.dk/en
For Daugbjerg the link is:
en.daugbjergkalkgruber.dk/
If we go in the other direction to the island Morsø you will find a flower park called
Jesperhus. Besides the many flowers you will also find animals there.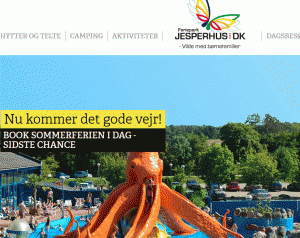 Link is: www.jesperhus.dk
This was just a few mentions. There are of course a lot more. Below we will show you link
to some other attractions relative close to Skive and some longer away.
Here are the ones relative close to Skive.
Spøttrup Borg. Very old castle www.spottrupborg.dk
Salling Aqua Park Diving park www.sallingaquapark.dk/
Hjerl Hede Old village www.hjerlhede.dk/en
Dalsgaard Antik Antiques www.dalsgaardantik.dk/engelsk.html
Stårup Brewery Small brewery staarup.blogspot.dk/
Visit Skive Tourist information www.skiveet.dk/visitskive/
Tourist office Østerbro 7, 7800 Skive +45 9614 7677
And here are some further away:
Legoland, Mostly for children www.legoland.dk/
Vorupør, West coast city www.vorupor.dk/
Nationalpark Thy, National park nationalparkthy.dk/
Visit Thy Area to northwest www.visitthy.dk
There is a lot more to see in our area but it is also about flying, so you will not be able to see it all this time. But then you can find the things that are interesting for you, and then you can always come back later. Feel free to ask us about things. It is not sure we know, but we will try to help or find someone who can help you.Looking forward to see you soon.