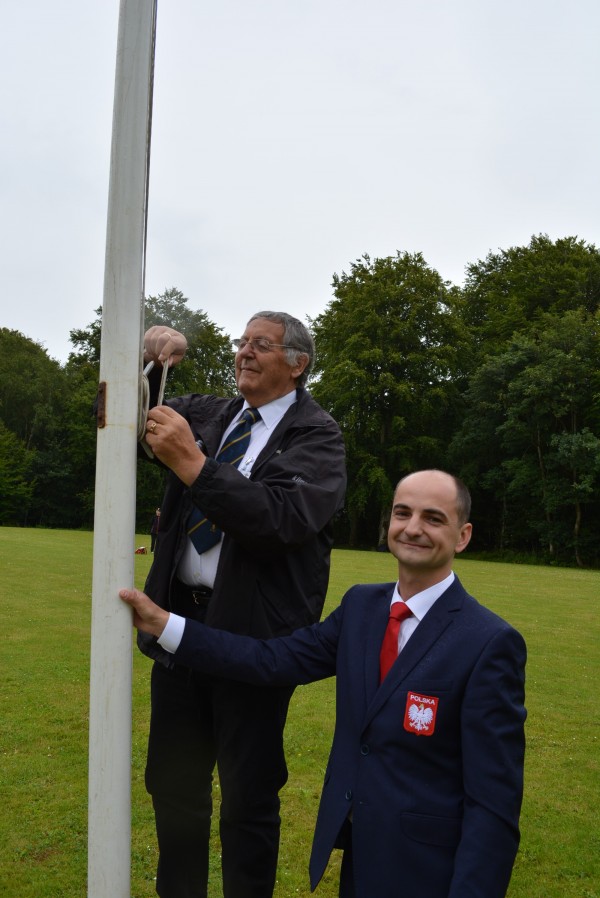 The Grand Opening of the WPFC 2015 held Sunday afternoon at the picturesque Resenlund in Skive. The World Championship is finally in the air…
A light drizzle could not damper the colorful parade of nations with flags, uniforms and speeches. All 19 nations with pilots and officials and supporters were in place for the official welcome by the Chairman of the Royal Danish Aeroclub, Hjalmar Nielsen, Mayer of the Skive Minicipality, Peder Christian Kirkegaard – streesing the variety of opportunities in the area from groud level as well as from the air. Also, the partitipants were welcomed by Competion Director, Allan Hansen.
The local Cannoneer Guild added extra flavor, or rather sound and smoke to the event with a very impressive salute from small canons with real gunpowder and smoke.
The formal inauguration of the Championship was the raising of the FAI flag, performed by incumbent World Champion Boleslaw Radomski of Poland, and Vagn Jensen, President of Honor of GAC and representative of Denmark – accompanied by the official FAI Hymn.
After the official opening ceremony, the Skive Municipality hosted a reception af Resenlund.