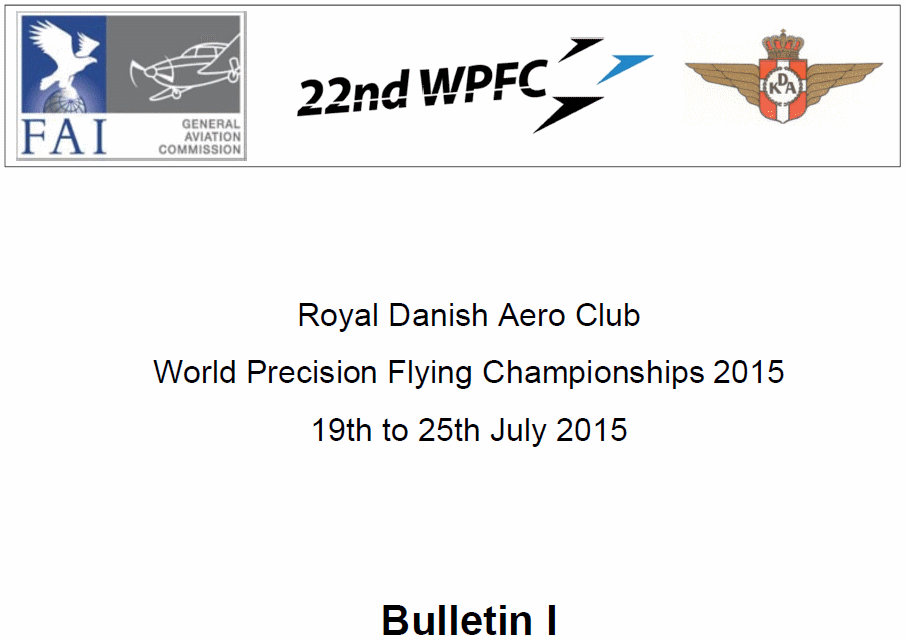 The first bulletin for the World Championships in Skive in July has been released. With only 10 weeks to the event it is time to plan in more details the participation, and the Bulletin I contains a range of information.
The Bulletin I and future bulletins will be published on this website under Download Area, with its own menu item: https://wpfc2015.dk/bulletins/.
Among the many interesting details in this first bulletin is that the preliminary entries look very promising for a popular event. It shows that 83 pilots plan to join, and this number has in fact increased to 85 with the most recent update from Finland.