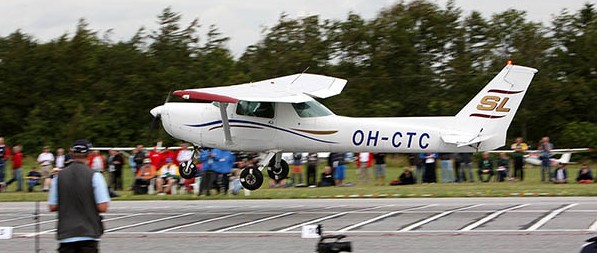 The Landing Competition took centre stage on the third competition day of WPFC 2015. Every little touch of the controls in the cockpit counts and may prove vital to the final outcome of the prestigious task. Landings are after all an import part of flying…
The landings were followed by hundreds of spectators during the day, and scrutinized by a number of international judges to make sure that a variety of rules of good landing practice were obeyed. Among these are that the aircraft should not land before the main white line in the landing field because this is considered as the end of the runway. Also, the main wheels must hit the surface first since landing with the nose wheel first may cause damage to the wheel and risk of a crash. And the landings should not be so hard that the aircraft bounces up higher than the diameter of a wheel, and if there is a bounce, the second contact must be soon afterwards.
So,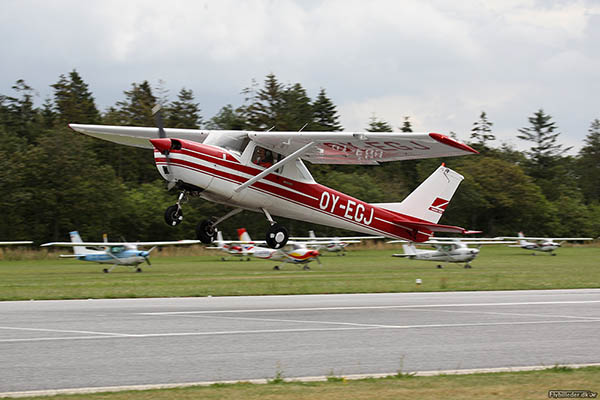 many technicalities must be observed, and this is very difficult to register with the human eye because it happens very quickly. In this event the human factor is supported by an advanced system with thin piano strings across the runway every meter of the landing field. The strings are connected to a computer, and the touch by the tires recorded instantly. The final back up system is video recording of all landings that may be watched by the jury after the competition in case of protests to the initial verdict. An important detail is the painted lines on all the aircrafts'  wheels that helps to determine the precise point of contact.
All this may be observed a little closer on the 942 pictures that Bo Oxlund snapped during the event. Bo is a keen amateur photographer and the photos from WPFC and other events may also be seen at the website flybilleder.dk.
The unedited photos may be used as 'supporting evidence' of the strenuous task facing both pilots and judges at the landing field.