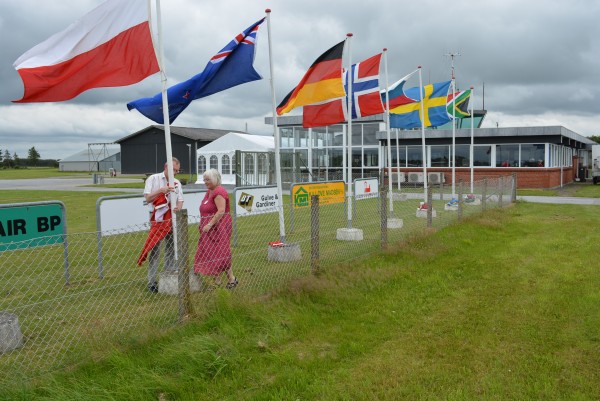 Staff and national representatives  were busy already on the first day on the official training week before the actual WPFC 2015 competition next week. Among the tasks was the flag raising for the nations already in Skive – so far seven nations: South Africa, Sweden, Russia, Norway, Germany, New Zealand and Poland.
Some of the pilots already began the intensive training flying navigation in the area and testing the landing skills. As indicated by the flags, Skive once again offers excellent conditions with 10-15 knots crosswind ! The weather forecast for the next week is very similar with typical nordic 'summer' with a variety of different conditions.
The remaining of this week will be spent with more training, settling in and getting to know the local landscape from the air, as the rest of the 19 nations arrive in Skive.