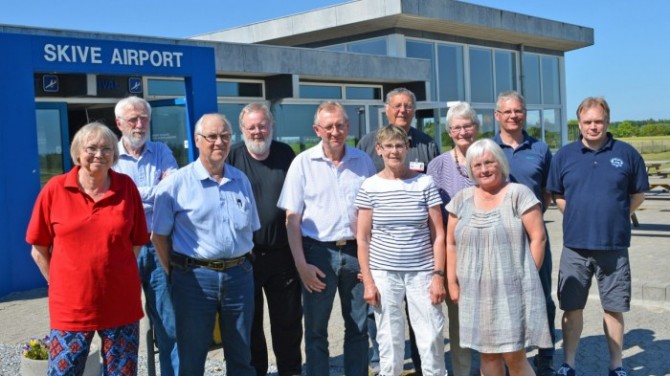 While a rare summer storm is leaving the area, Skive Airport and the organisers of the 22nd WPFC 2015 are getting ready to welcome the participants in the coming week also known as training week.
The weather seems to calm somewhat, and hopefully this will also be the main feeling for the organising clubs when the competition takes off for real Monday the 20th. Right now the word is: busy.
Still, we will strive to welcome everyone and help to get settled with accomodation, aircrafts, local faclitites, etc., etc. We managed to assemble some of the key players among the organizers in a little 'welcome committee' in Skive Airport recently – see pucture.
Also, for a more comprehensive list of local ground crew see the 'who is who' here.