Welcome to 22nd WPFC 2015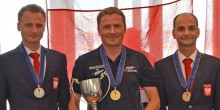 The 22nd WPFC 2015 competition ended Thursday with the official Price Giving Ceremony attended by all pilots.
continue reading →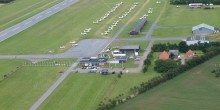 The WPFC 2015 was generally a great success in in all aspects, and this was reflected in the Final Report presented by Competition Director Allan Hansen at the FAI GAC Annual Meeting on the Azores in October 2015.
continue reading →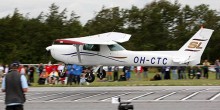 The Landing Competition took centre stage on the third competition day of WPFC 2015. This may be observed a little closer on the 942 pictures that Bo Oxlund snapped during the event.
continue reading →

Skive Airport is the host airport of the WPFC 2015. Some of the 'mature' airmen participating in precision championships still remember when the airport hosted the WPFC 1989 – 26 years ago – with a record of 84 pilots that still stands. This time the Airport will host some 80 pilots, making the event first runner up of the 22 precision world championships. The Airport offers prime facilities for an event like the present. The airport has a 1200 meter runway ( 04/32), ample space on the ground and most importantly in the air around the airport that makes it ideal for the navigation routes. Once a regional airport with […]
continue reading →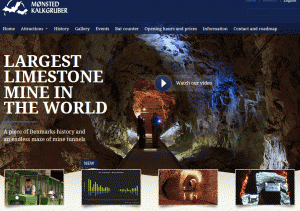 As participants in the WPFC 2015 can expect to be fairly busy during the event, it may be a good idea to take a few days extra to relax after any possible stress – or before to prepare for the stess! This is highly recommended as the The Limfjord Region has a lot to offer for this very purpose. There are many opportunities, depending on interests, schedule and type of activity. Although the pilots may have seen much of the area from above we doubt that they will have much time to enjoy the aerial scenery, not to mention the beauty of the region much favoured by tourist in the […]
continue reading →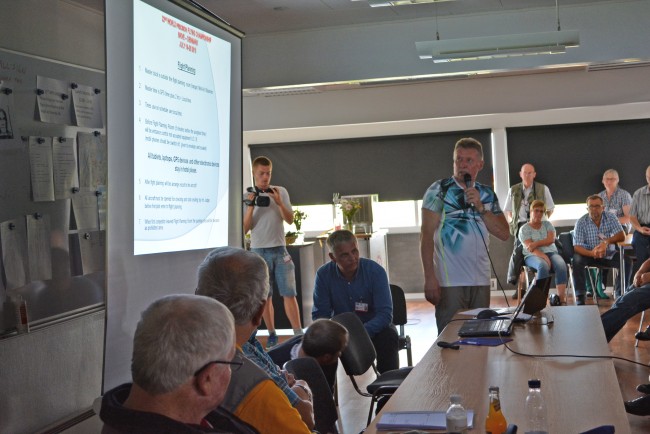 All participants attend General Briefing All participants at the 22nd World Precision Flying Championship were on time and in place when the event took off with the first official, general briefing. The briefing in the terminal building of Skive Airport was presented by the Competition Director, Allan Hansen, Denmark, and the Chief International Judge, Andrezej Osowski of Poland. The general briefing by Allan Hansen may be downloaded here in Power Point format.   Allan Hansen The details of the presentation by Andrezej Osowski may be downloaded here in Power Point format.   GENERAL BRIEFING
continue reading →